E-commerce refers to all online activities involving the buying and selling of products and services. In other words, e-commerce is the process of conducting transactions online.
When you go to your favorite online retailer to buy a new pair of shoes, you are doing e-commerce. If you pay online to attend a music concert or buy a plane ticket through an airline website, that's also e-commerce.
However, e-commerce doesn't just happen on the desktop. In fact, most e-commerce traffic is driven by mobile commerce. Driven by the influence of smartphones and the convenience of online shopping, mobile commerce sales are expected to account for more than half of all e-commerce sales by 2021.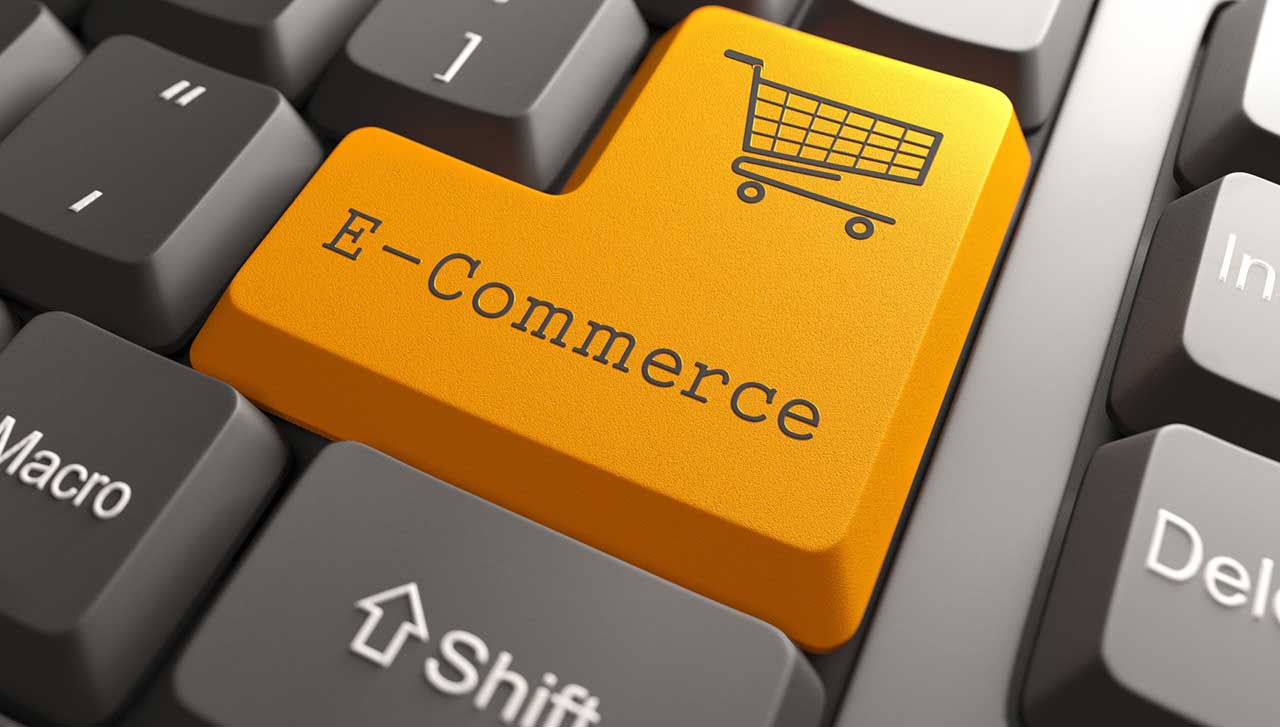 Advantages of e-commerce
While there are many reasons to start an e-commerce business, there are some incredible benefits that you can expect when you start your business.
The benefits go far beyond the convenience of running your business online. Here are some benefits you can expect after you start your online store:
Convenience. E-commerce provides the best in terms of convenience and affordability. Users can find exactly what they need, at any time, directly from their desktop or mobile device. More convenience for the customer means more business for your company.
Transactions without borders. A physical store limits business operations to a specific geographic area. An e-commerce website, on the other hand, allows your business to reach more customers, globally – maximizing your sales potential.
Earning while you sleep. The Internet never sleeps. With a physical store, you probably work regular business hours. With e-commerce, your products are available for purchase at any time to customers around the world.
Scalability. As your customer base grows, you can expand your e-commerce business to enable more sales. While expanding your store usually means moving or renovating (which can be expensive), you'll simply need to increase the bandwidth on your e-commerce platform to accommodate more traffic and orders. And you can predict future sales based on past sales data and increase or decrease your platform accordingly.
Personalized experiences. With eCommerce, you can harness the power to create a personalized shopping experience for your customers. With upselling and cross-selling, you present customers with products they are most likely to be interested in, increasing sales for your business.
Access to innovative technology. As technology continues to improve, you'll find more ways to streamline your business processes—saving you time and money. With physical commerce, there can be limits to what the technology can do. With eCommerce, you'll find a variety of apps and integrations that help you market your products, improve team collaboration, and provide faster customer service.
Affordable and effective marketing. Instead of relying on traditional marketing methods like print ads to drive traffic to a physical store, you'll have a variety of affordable marketing channels to drive customers to your e-commerce business. Search engine marketing, organic and paid social media ads, and email marketing allow you to reach a segmented market at a lower cost.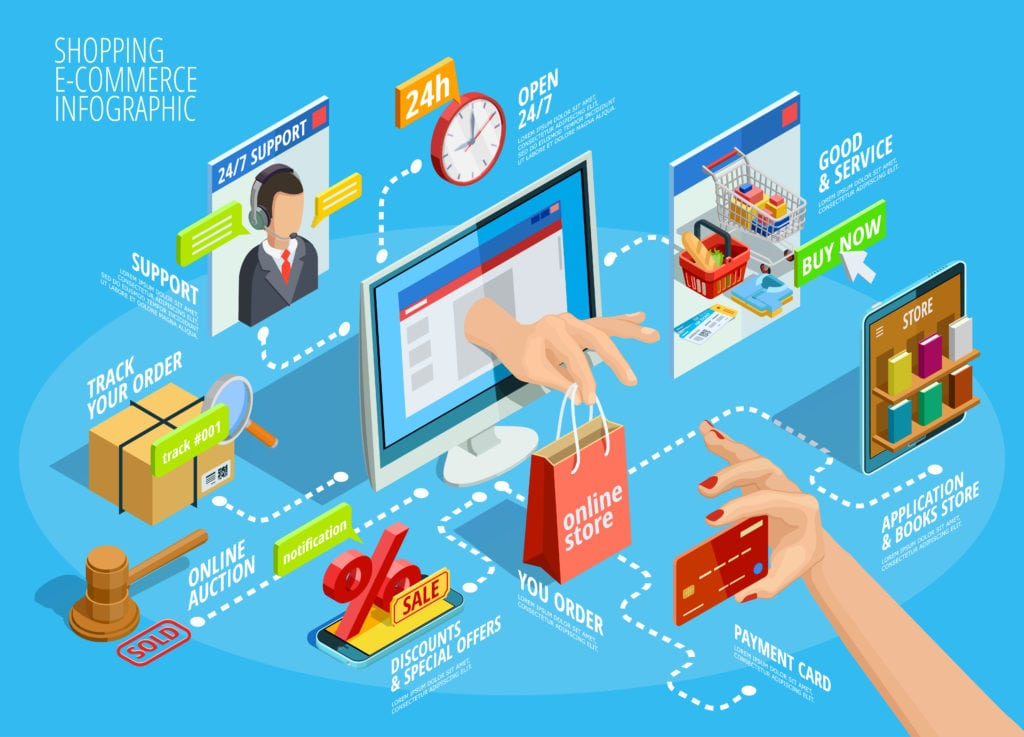 Different types of e-commerce business models
Whether you sell products directly to customers or sell services to other businesses, you can sell online through e-commerce. In fact, there are many types of e-commerce models that you should consider before starting your online store.
Here are some of the different types of eCommerce you can choose from:
B2C — BUSINESS TO CONSUMER
B2C e-commerce refers to the sale of goods or services to individual customers. B2C is what most people think of when they hear the term "e-commerce".
Traditional B2C sales take place between a business and a single customer. In this model, the customer finds the product online and orders it, and the business ships the product to the customer. A B2C e-commerce strategy therefore involves using consumer data to gain a complete view of consumers in their online shopping journeys.
B2B — BUSINESS TO BUSINESS
B2B e-commerce refers to the sale of products or services to businesses. B2B companies tend to have higher order value and more frequent purchases.
B2B e-commerce products may include manufacturing equipment, distribution, website hosting services, financial services, or enterprise software solutions. These companies provide other businesses with the products or services they need to grow.
D2C — DIRECT TO THE CONSUMER
D2C e-commerce is similar to B2C in that the end customer is the individual consumer, but differs in that it gives manufacturers the ability to sell directly to consumers instead of or using third-party retailers or wholesalers.
E-commerce is a proven business model that helps drive revenue growth for some of the world's biggest brands. By starting an e-commerce business, you can reach more customers online and significantly increase the revenue of your business.